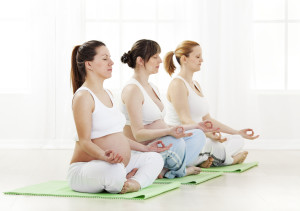 Our Prenatal Yoga Teacher Training program has been broken down into 3 modules. When students participate in all three modules and the Postnatal module you will have the opportunity to become a Yoga Alliance Registered Prenatal Yoga Teacher.
We built this training so you have the flexibility to complete the modules you are most interested in or dive deep into them all! Each module is 16 hours in length.
Interested in hosting a training in your city? Send us an email and let's connect!
Module 1 – Developing Your Prenatal Class: Asana, Pranayama and Philosophy
benefits of yoga during pregnancy and the effects of pregnancy on the body
physical and emotional changes during pregnancy
yoga asana during the prenatal period
8 limbs of yoga and how they are applied through the pregnancy journey
lesson planning for prenatal yoga classes
pranayama for pregnancy
experience Prenatal Yoga master classes & sequencing
Module 2 – Connecting & Preparing for Birth With Yoga
Yoga Teachers relationship with health care providers
connecting, networking and relationship building with allied health professionals
high risk and non-high risk pregnancies
stages of labour and understanding labour and delivery
fetal positioning and asana
vocal toning
relaxation strategies for pregnancy and childbirth
teaching yoga to prepare for labour and delivery
experience Prenatal Yoga master classes and sequencing
Module 3 – Advancing Your Prenatal Yoga Teaching Practice
birthing recovery and it's implications on the yoga practice
lesson and class planning for each trimester
communication and relationship building with students
anatomy and physiology during pregnancy and common conditions
yoga asana for common pregnancy conditions
yoga asana alignment and modifications
psychological considerations for the pre/postnatal period
experience Prenatal Yoga master classes and sequencing
Ready to preach what you practice?